A Message from the Director of the Fulbright Program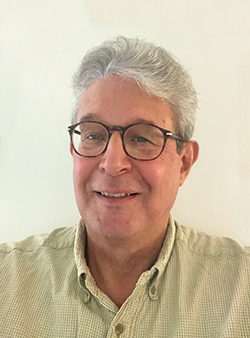 Thank you for your interest in the Fulbright Program! Whether you are an undergraduate or graduate student, recently graduated student, faculty or staff at the University of Utah, I encourage you to explore the opportunities of a Fulbright Award and to learn about how you can apply. As a recipient of three Fulbright Scholar Awards, I can attest to the benefits and wonderful experiences provided by these awards. As a result of my Fulbright awards, I have conducted research that led to many publications and have taught classes in three different countries during my Fulbright awards. As an alumnus of the Fulbright program, I want to share my knowledge and enthusiasm about the Fulbright program.
Each year, as the Director of the Fulbright Program, I organize information sessions and workshops on the different aspects of this program. I also am available to meet with you individually. Please look for these sessions and workshops and become familiar with the Fulbright Program. You can find a Fulbright event list on this page.
I want to thank the Office for Global Engagement and the Graduate School for their strong support of the Fulbright Program. The OGE focuses on global learning, scholarship, and cross-cultural engagement opportunities for students and faculty. Fulbright awards directly support these opportunities. The Graduate School seeks to provide external funding for graduate students and to maximize their opportunities to study, teach, or conduct research abroad.
I look forward to talking to you about how the Fulbright program may be right for you!
Please contact me with any questions:
Prof. Howard Lehman
Director of the Fulbright Program and
Professor Emeritus of Political Science
University of Utah
lehman@poli-sci.utah.edu